About Us
Staff
CPS is dedicated to our client's needs
Dr. Pieter Wiersema, board certified in anatomic and clinical pathology in 1993, board certified in cytopathology in 1995, board certified in dermatopathology.
Mrs. Kitsis serves as CPS' primary customer service liaison. Her experience with CPS spans more than 8 years.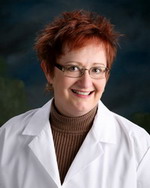 Ms. Uebelhoer serves CPS in the capacity of Senior Cytotechnologist & Laboratory manager.
In addition, CPS employs several cytotechnologists, histotechnologists, and medical technologists to perform cytology, histology slide preparation and DNA microbiological testing.